Balko Des Flos retired from racing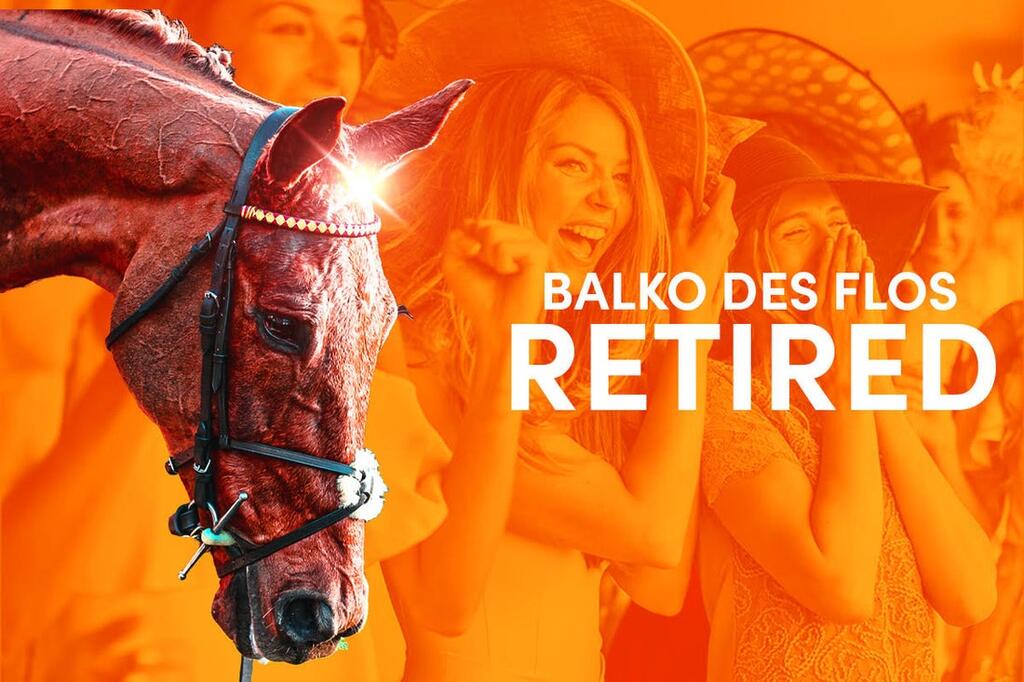 We regret to inform members of Balko Des Flos that he has been forced to retire due to a career-ending injury.
Why has Balko Des Flos retired?
He ran at Cheltenham on 10th December 2021. Fracturing a pedal bone in his foot during that race. He has received the very best care and treatment for the past nine months. Despite that his condition has still not recovered sufficiently to return into training.
He is comfortable and is in a position to do light exercise. But with a small fracture still showing, there is no way he would withstand intense training.
There was a meeting with his trainer Henry De Bromhead, Peter Molony, who has been caring for him since his injury, and Balko's vets. The decision to retire him from racing was the correct one in the end. Although massively disappointing, RacehorseClub will always do what is in the best interest of the horse.
A memorable 2nd in the Grand National 2021
He gave his members a most memorable day at Aintree. Finishing 2nd in the 2021 Grand National only being denied by Rachael Blackmore and Minella Times.
We wish Balko Des Flos a happy retirement
RacehorseClub would like to thank Henry De Bromhead and his team for all of their efforts with Balko. Also, Peter Molony and Balko's vets for doing everything they possibly could during his spell on the side-lines.
Balko will now return to Henry's yard to enjoy his retirement. Re-training him as a show horse will be Henry's daughter Mia. Supporting Mia will be Henry's Head Lass, Zoe Smalley. Zoe has been at Balko's side for several years. Knockeen will be Balko's forever home.
Free shares to new members
Any members that purchased a Balko Des Flos share after 10th December 2021 will be eligible for a FREE SHARE. A free share can be taken in either 'Mise En Scene' or 'Potters Corner'. Details can be found in Balko Des Flos' members area.