Oisin Murphy Interview: His thoughts on British racing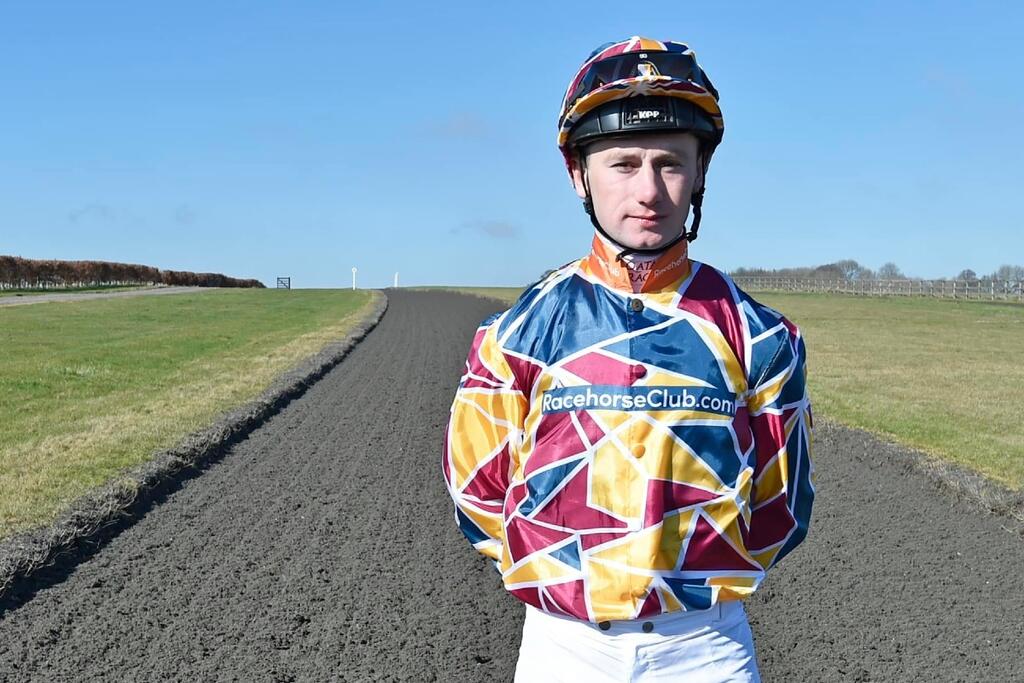 RacehorseClub's Oisin Murphy takes time out of his busy schedule to answer some important, and not so important, questions. The result is a wonderful insight into the three times Champion jockey. We get his thoughts on British racing and the current crop of young riders as well as his unusual attitude to holidays. He also shares his passion for RacehorseClub and pride at being our ambassador.
Who is the best horse you have ever ridden?
I've been really fortunate over my ten-year career to have ridden some brilliant horses, but Roaring Lion is the standout. He was world champion 3-year-old and won 4 Group 1's in a row. He was a horse that took me to the top level and one I'll never forget.
Who is your favourite horse of all time?
There are multiple horses I used to go to bed dreaming about as a small boy. From George Washington, to Yeats, to Sea The Stars, to Frankel. The Arc was a special race every year and when Dylan Thomas won the Arc with Kieren Fallon on board, that was when I decided I wanted to be a flat jockey.
What is your favourite racecourse in the UK?
My favourite racecourse in the UK is York. I've been very lucky there, this year I managed to win the Dante on The Foxes. They get a really good crowd; it's very well run with outstanding prize money in comparison to the rest of the British tracks.
Which jockey did you look up to growing up?
I idolised Kieren Fallon during his time riding for Coolmore. He was winning big races all over the world. He's close to a county where I am from, he is from County Clare and he achieved incredible things in his career.
Most satisfying winner you have ridden?
It's quite difficult to answer which is the most satisfying winner of my career, there are multiple. Both Guineas victories, Kameko for Sheikh Fahad, he sponsors the QIPCO Guineas Festival. Coming back and winning on Mawj in the QIPCO 1000 Guineas was brilliant. The Japan Cup on Suave Richard, I never thought I'd achieve that. Winning a Breeders Cup Distaff on Marche Lorraine was incredible. The Dubai Turf on Benbatl was amazing. Dubai World Cup night was something I used to tune into when I was very small, to ride a winner for Sheikh Mohammed on an incredible horse for Saeed bin Suroor was just incredible.
Jockey to look out for in the future?
There are numerous young riders doing very well. I think Billy Loughnane, Benoit De La Sayette and Harry Davies are all riding at a really high level. In Ireland there are also many good young riders but maybe one that has gone under the radar is Nathan Crosse. His brother Shane achieved a lot and has unfortunately retired but Nathan is one to look out for.
Horse to look out for in the future?
The horse Sea The Flame, by Sea The Stars out of Arabian Queen, is a very nice type. She's a lovely model and I really hope she goes on to do great things on the racecourse. Her sire was a champion, her dam was an amazing race mare and she has produced a lot of winners already so I hope this one can do very well.
Favourite restaurant?
My favourite restaurant is Scott's in London. I love their fish and everything on the menu is delicious. Their service is also really good and I always enjoy my time there.
Favourite holiday destination?
I really don't enjoy holidays. I don't think holidays are for everybody. It's hard to switch off when, as everyone knows, we are only on earth for a limited period of time so lying on a beach wasting time doesn't really suit me. I do enjoy showjumping so maybe a holiday incorporating some showjumping would suit me best. There's often tours in Spain which are really well run and are worthwhile.
What would you change about British racing?
I think we should be really proud of the racing on offer in Britain, of the quality of the horses, trainers and jockeys. Historical owner breeders that continue to support British racing are tremendous. There are many faults, as there are with every sport and any industry, and I am not in a position to dissect or change the sport so hopefully I can just continue to find fast horses and win big races.
What are your goals for the rest of the year?
I'd like to win some more big races; I have managed to win three Group 1's in 2023. I feel I am riding at a decent level; I could always ride better but hopefully I can finish out the year where I am happy with how I am performing and find some stars for next year.
Finally, can we ask for your thoughts on RacehorseClub?
RacehorseClub is an incredible opportunity to feel a part of a top-class racehorse who can run in proper races for a very small cost. Between stable visits and the chance to go racing it's a great opportunity for anyone who wants to taste ownership or taste being part of the action. I have loved my time as an ambassador for the Club and look forward to meeting more members on more courses in the time to come.