Potters Corner declared for Punchestown Festival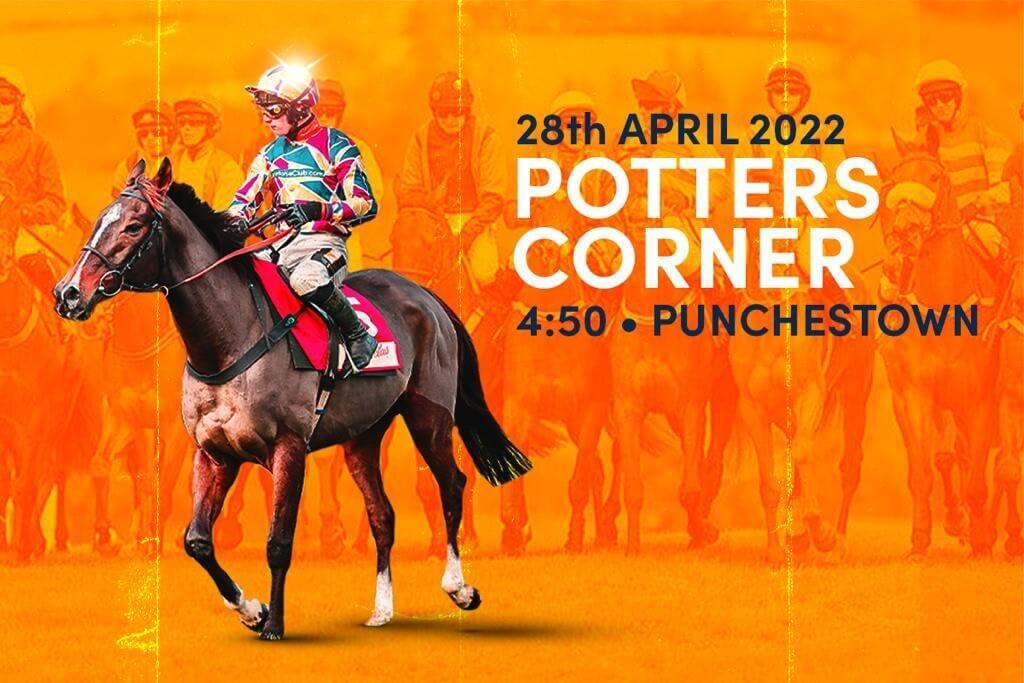 Potters Corner is declared to run in the Mongey Communications La Touche Cup Cross Country race at Punchestown tomorrow at 4.50pm.
Jack Tudor takes the ride.
The race is live on RacingTV.
Click here to view declarations.
17 runners go to post tomorrow for the prestigious La Touche Cup over the Punchestown banks course, Ireland's equivalent of Cheltenham's cross country course.
Christian Williams said today,
"Potters Corner had a nice break since his run at the Cheltenham Festival and has been in great form at home which persuaded me to make the trip over the Irish Sea.
It will be interesting to see how he takes to the banks but he has had plenty of practice over this sort of course round Cheltenham.
The plan for him tomorrow is to get him into a nice rhythm and enjoy the race.
He has also been entered in the cross country race at Punchestown on Saturday. The plan is for him to take his chance in both races, however we must obviously see how he goes tomorrow first. As we all know Jack Tudor gets on with him great and he's looking forward to taking the ride. Fingers crossed he enjoys it and if he does he should run very well."