Potters Corner narrowly denied in Cheltenham thriller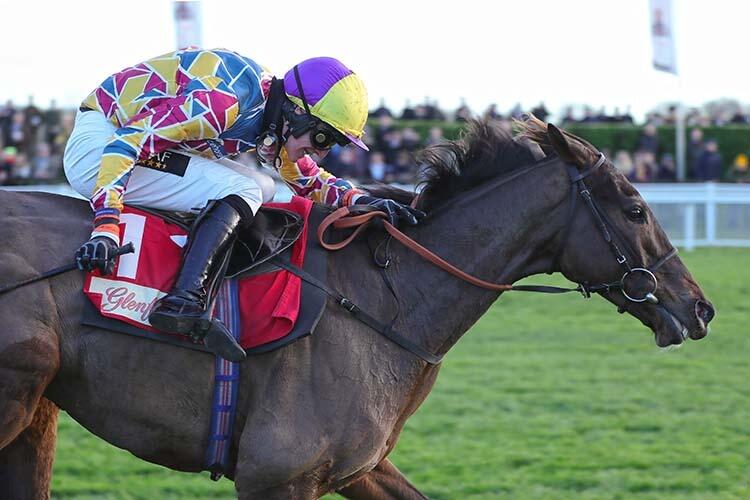 A photo finish at Cheltenham
Potters Corner was beaten by the narrowest of margins in the Glenfarclas Crystal Cup Cross Country Chase at Cheltenham on Friday.
Potters Corner was close up throughout and jumped every fence majestically in the hands of Jack Tudor. He was in front turning for home and led all the way up the famous Cheltenham hill until the very last stride to be headed on the winning post by Diesel D'Allier.
A photo finish was called by the judge Emily Jones who eventually called the result with Potters Corner going down by a nose.
Potters Corner gave his absolute all, battling like a lion all the way to the line and on another day the head bob could have gone the other way.
Trainer, Christian Williams said; "I'm so proud of Potters Corner. Obviously, it would have been amazing to have held on to win but I have no disappointment as he's run an unbelievable race and gave it everything.
When you watch the replay, you can see how hard he is trying to fend off the eventual winner. He's an absolute legend and you can tell how much the public love him the way they cheered him into the runners up spot.
The plan is now the Welsh Grand National at Chepstow on 27th December. Hopefully he gets into the race with his rating and if he does, I think he's got a massive chance. It would be the absolute dream to return to Chepstow and win the race for a second time with Potters."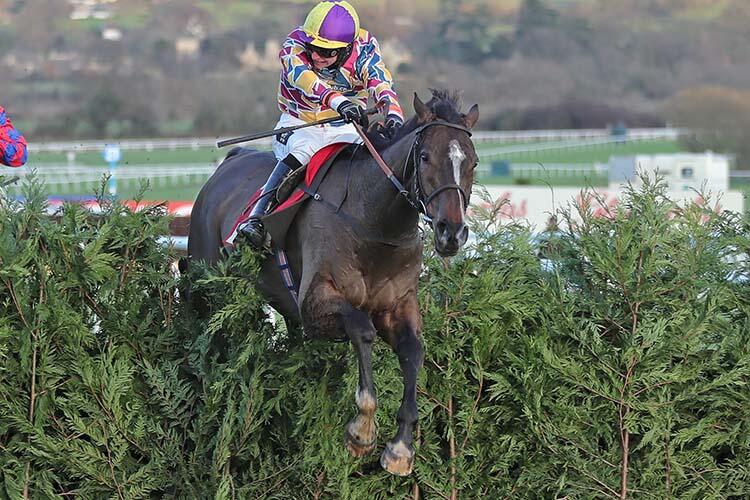 Jockey, Jack Tudor said; "I'm gutted but delighted at the same time. He gave me an unbelievable feel all the way round and he's jumped great. He tries so hard, and he didn't leave an ounce out there today. He deserved to hold on but that's racing."
Balko Des Flos also represented RacehorseClub in the same race, who on this occasion finished behind Potters Corner in 9th.
Rachael Blackmore, who rode Balko and has recently been nominated for Sports Star of the Year, said post-race; "Balko didn't travel with his same class today and he was a bit slow at his jumps which is unlike him. Once he was beaten, I just looked after him. Hopefully something comes to light as he's far better than what he showed today even with the massive weight he had to give away."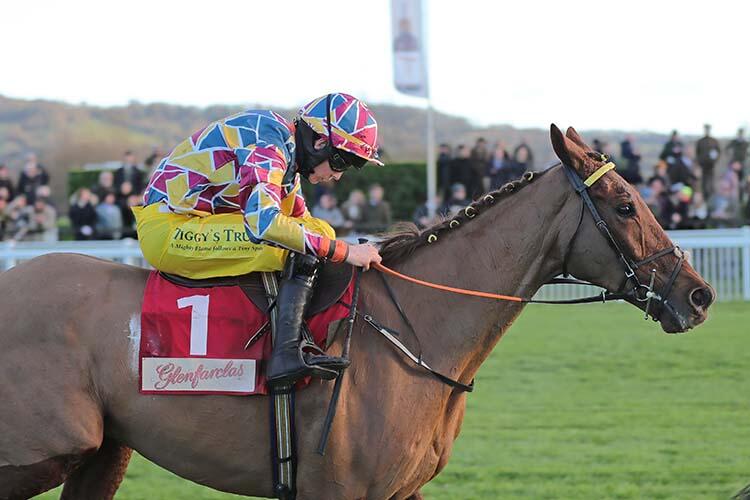 Speaking on Saturday, Balko Des Flos' trainer Henry De Bromhead said; "After the race Balko was found to be lame on his right hind leg. The vets gave him the full check over immediately after the race and it was found that he had a stone bruise which explains his performance. He's still sore on it today but thankfully it seems to be nothing serious."
A word from RacehorseClub's racing manager
RacehorseClub racing manager Freddy Tylicki said; "Potters Corner has run his heart out and as the photo finish showed it was agonisingly close. He's done his members incredibly proud and now the ground is coming in his favour, he's going to give everyone huge amounts of fun for the rest of the season.
Obviously Balko Des Flos was disappointing but its come to light that he has a stone bruise which explains his performance. Thankfully it doesn't look serious and I'm sure he'll be back to his best on his next outing."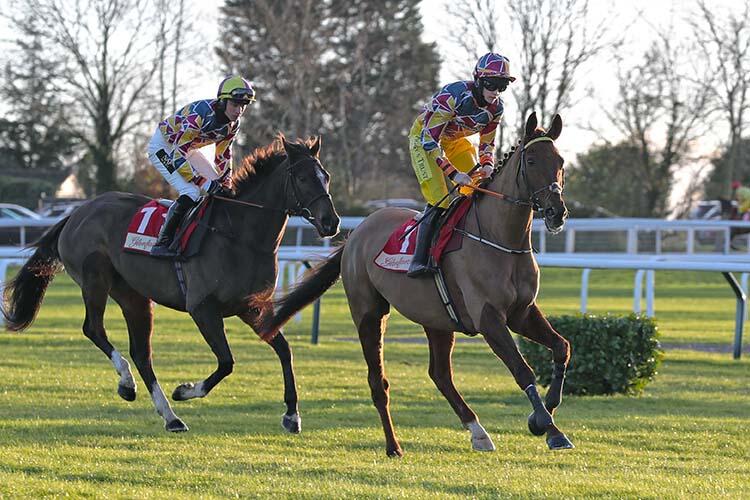 Horse racing Christmas gifts
Shares are still available in Balko Des Flos and Potters Corner and what a Christmas present they would make!