Potters Corner stable visit confirmed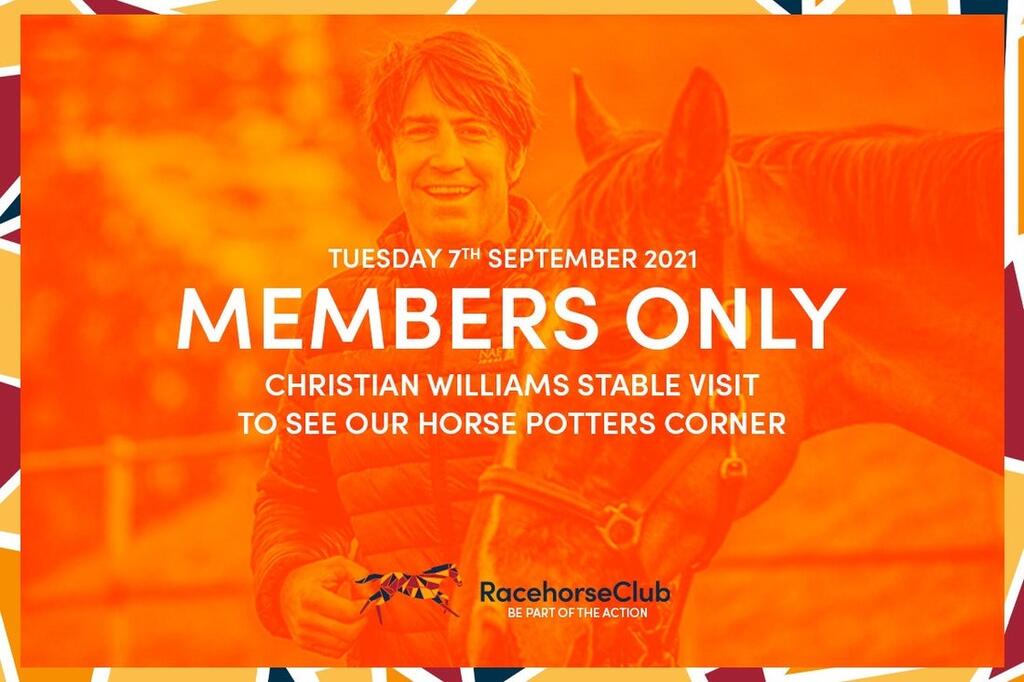 RacehorseClub members in Potters Corner are invited to Christian Williams' Ogmore Farm on Tuesday 7th September. Members will have the opportunity to get up close and personal with the former Welsh Grand National winner and meet Christian, his staff and team of horses for the season ahead.
RacehorseClub's Freddy Tylicki said; "We're all very much looking forward to the stable visit to Christian Williams' and seeing Potters Corner as well as Christian's other stable stars.
All members in Potters Corner are invited to attend the stable visit and full details can be found in Potters Corner's members area on the website. Christian has a very unique way of training his horses and Ogmore by Sea is a truly sensational place to train racehorses.
It'll be great to see many RacehorseClub members ahead of a big season ahead for Potters Corner who's first race is pencilled in for Chepstow on 8th October before heading to Cheltenham for the cross country race. All being well he will then have another crack at the Welsh Grand National, a race he won in 2019".
Christian Williams said; "I'm really looking forward to welcoming RacehorseClub members to Ogmore Farm on 7th September. Potters Corner is in tremendous form and is really enjoying his training. He leads my string every morning and I can't wait to get him back on a racecourse in the coming months. I'm sure he's going to give members a lot of fun this season and make everyone proud."