RacehorseClub members enjoy great Cheltenham experience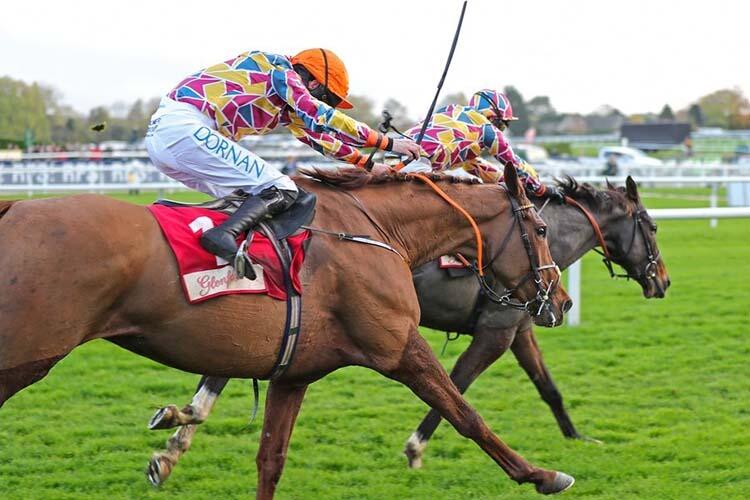 Balko Des Flos Vs. Potters Corner
A large crowd of RacehorseClub members made their way to Cheltenham on 12th November to cheer on Aintree Grand National runner up, Balko Des Flos and Welsh Grand National winner, Potters Corner in the Glenfarclas Cross Country Chase.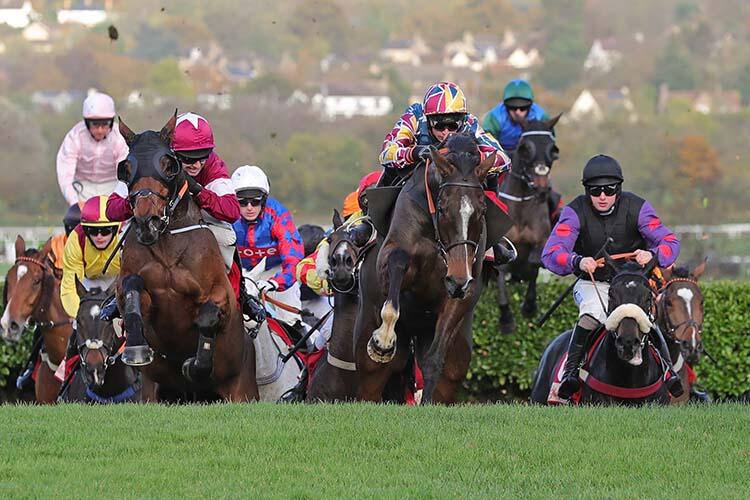 Balko Des Flos and Potters Corner finished upsides in 5th and 6th both running great races.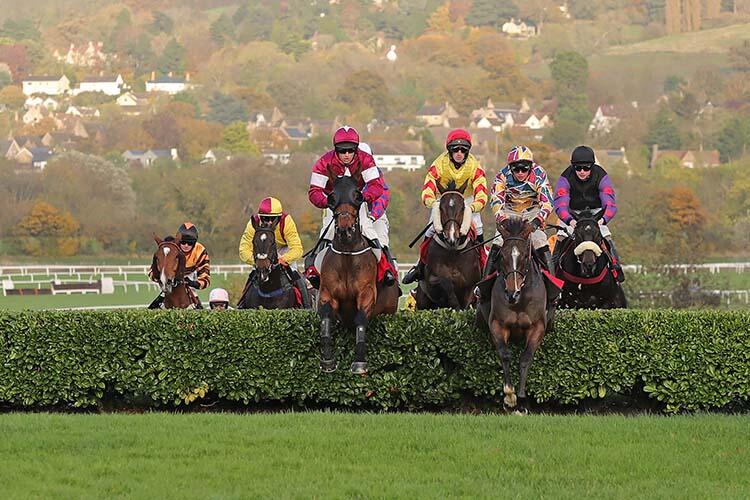 Potters Corner made the running for much of the race before getting tired up the famous Cheltenham hill. Balko Des Flos travelled with class throughout the race before staying on nicely towards the finish.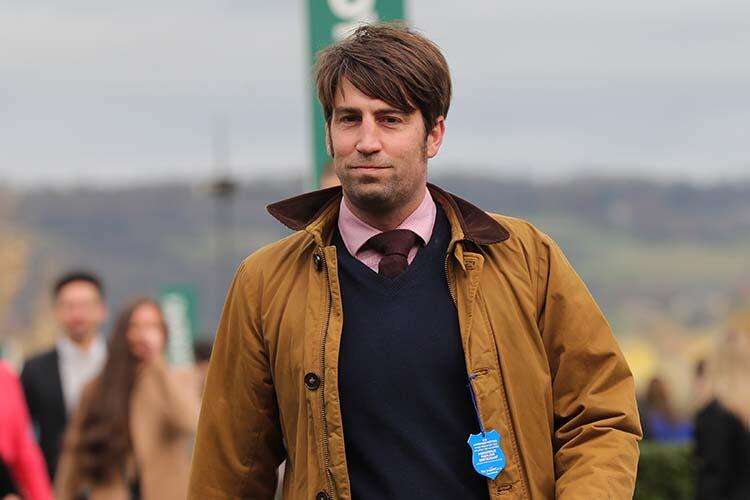 Christian Williams, trainer of Potters Corner said, "It's great to see a good bunch of people here at Cheltenham in the parade ring and greeting the horse back is wonderful, a great following."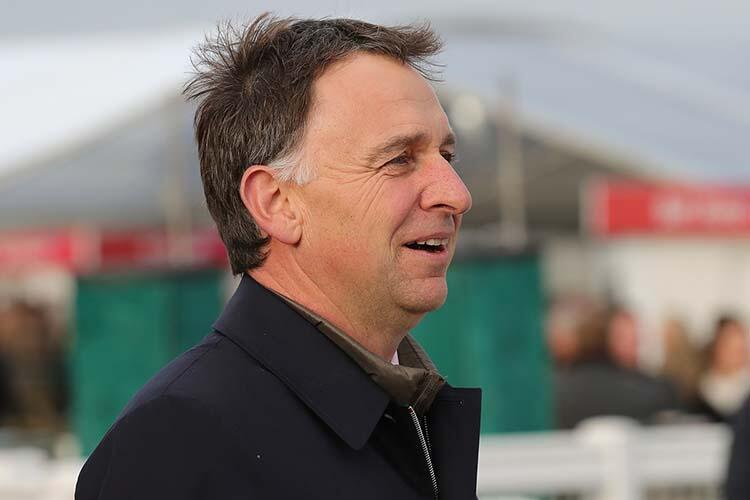 Henry De Bromhead, trainer of Balko Des Flos said, "He's run a great race travelling and jumping superbly. The weight has caught him out today giving chunks to all his rivals but once again he's done RacehorseClub members very proud."
Both horses could return to the "Home of the Jumps" on 10th December for a rematch in another cross country race.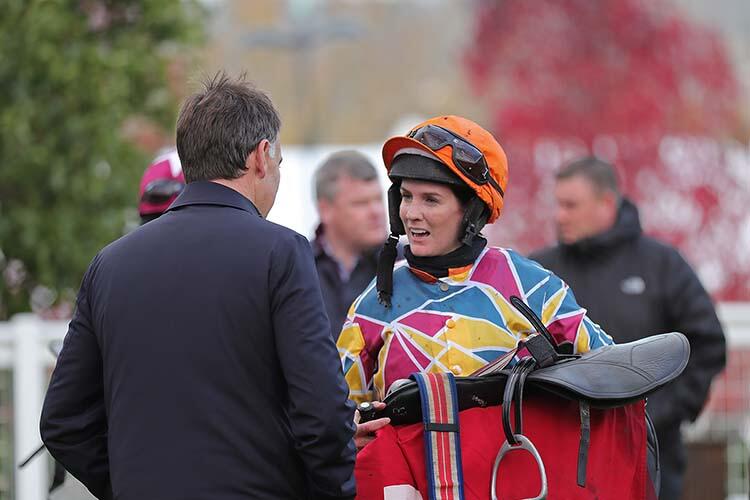 Balko Des Flos' jockey Rachael Blackmore said, "I'm really happy with how Balko ran. He's just carrying a lot of weight in a handicap like that, giving away a lot of weight, but he ran really well and seemed to enjoy it and hopefully he'll come back here and have more favourable conditions."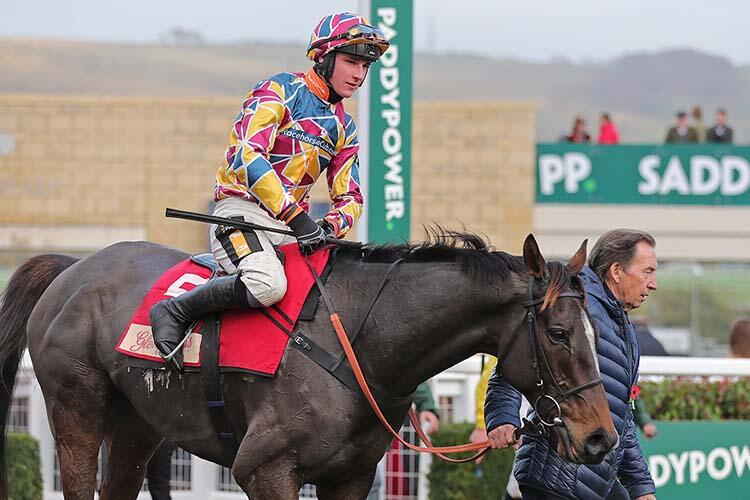 Potters Corners' jockey Jack Tudor said, "It was a brilliant run and when the ground comes up a bit softer as we get into the winter these staying chases are going to be right up his street and he's definitely one we'll have plenty of fun with."
RacehorseClub members at Cheltenham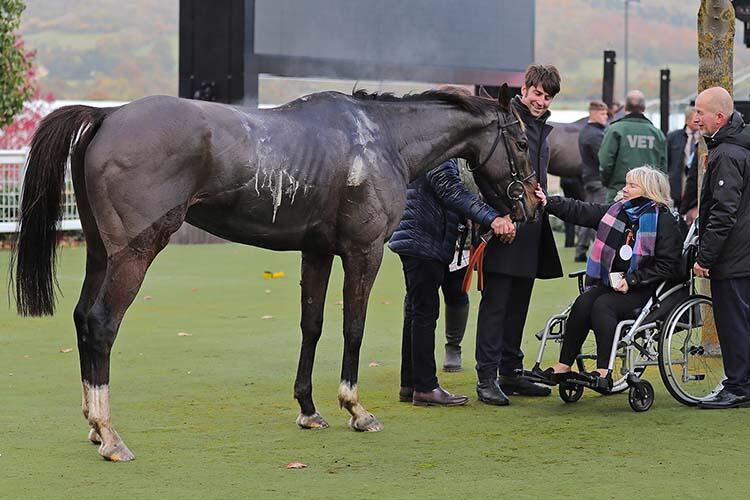 Eighteen RacehorseClub members got the opportunity to go as official owners for the day and stand in the hallowed parade ring before the race speaking to trainers Henry De Bromhead and Christian Williams as well as talking tactics with jockeys Rachael Blackmore and Jack Tudor.
RacehorseClub and ITV Racing's Ed Chamberlin was present to meet members. Ed said, "I thought Balko was travelling like the winner actually, Rachael was cutting every corner on him. He looked like he was travelling really well. I think the weight just caught him out at the end there and he'll have another day, the ability is still there.
As for Potters he ran a great race considering the ground was far too quick, I thought he'd really struggle but he was right up there until the end so I'm sure Christian will be delighted and Potters Corner will have another day, but Balko remains really exciting, the class horse in that race, just watch it again, Rachael cutting corners, he travelled beautifully and is going to win a big race this season and give RacehorseClub a lot of fun I'm sure."
RacehorseClub Christmas Gift Vouchers available
Micro shares are still available for each of these wonderful horses. What a great Christmas present a Xmas Gift Voucher would make! Buy Racehorse shares today!
Cheltenham highlights & interviews
Photos courtesy of Debbie Burt