RacehorseClub members visit The Lir Jet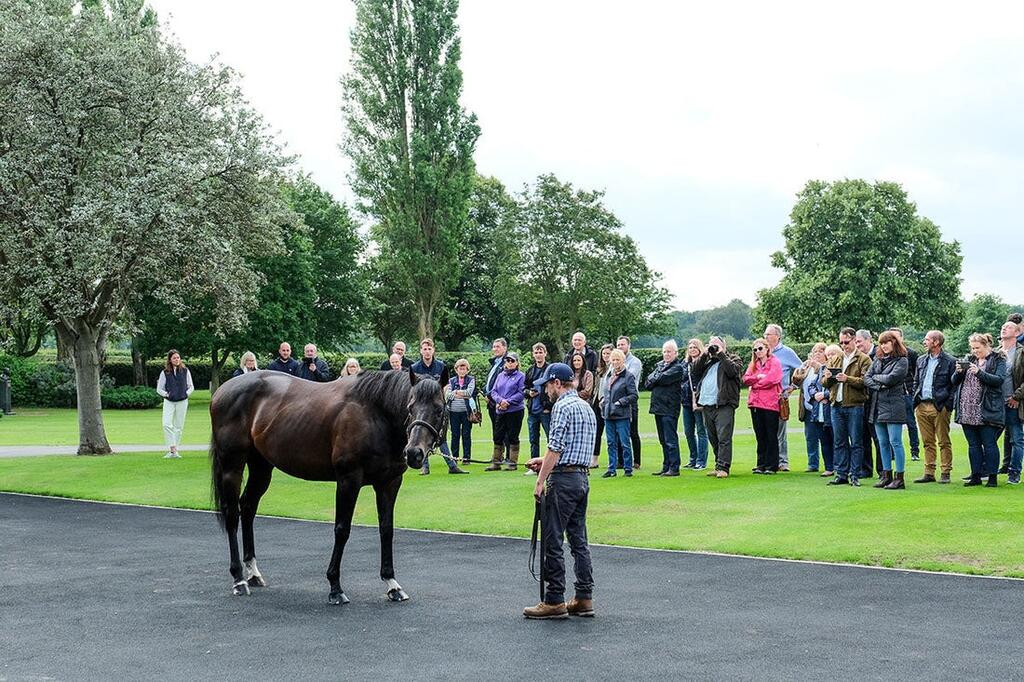 Over fifty RacehorseClub members involved in The Lir Jet enjoyed a guided tour of Michael Bell's Fitzroy House Stables on Thursday morning. RacehorseClub's Ed Chamberlin and Freddy Tylicki were both on hand to meet and greet members on their arrival.
Members had the opportunity to get close and personal with The Lir Jet as well as picking the brains of Michael Bell.
The Lir Jet who is back in full training after recently being gelded did a canter up the world famous Warren Hill gallop.
A tour of the National Stud
After the stable visit, members were given a unique tour of The National Stud.
Michael Bell said "It was great to meet so many members of The Lir Jet on Thursday. They all seemed to have a great morning and I look forward to meeting even more members on the racecourse this season."
Freddy Tylicki said "RacehorseClub is committed to giving our members access to our great trainers and horses. To see so many members at Michael's was superb and I'm sure they had a morning to remember."
RacehorseClub thanks Michael Bell, The National Stud and their teams for putting on a fantastic day and providing this great experience for our members.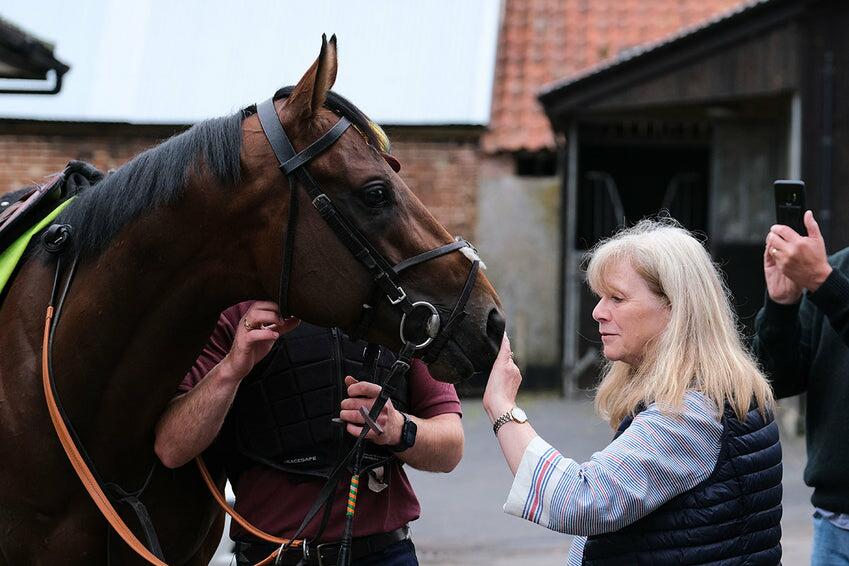 A lovely day out for The Lir Jet members
"Thank you so much for arranging this, we had a great day"
Jane Meadowcroft
"Thank you for inviting us, we had a lovely day"
Nicole Barrett
"A fab day out, thank you so much"
Emma Catterall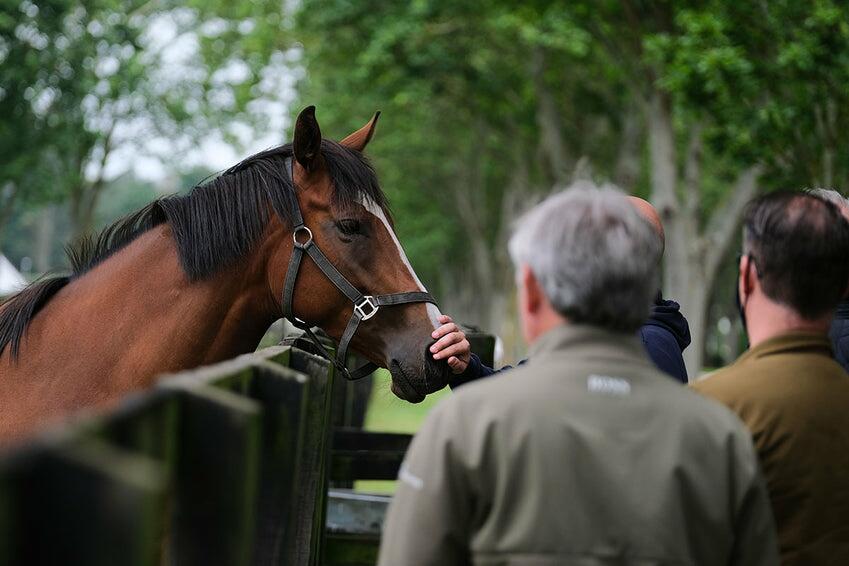 More stable visits are planned soon
RacehorseClub is planning stable visits to see Balko Des Flos, Create Belief and Potters Corner later in the year.
Stable visits are at absolutely no extra cost to members and are part of RacehorseClub membership.