RacehorseClub Supports Racing Welfare Handicap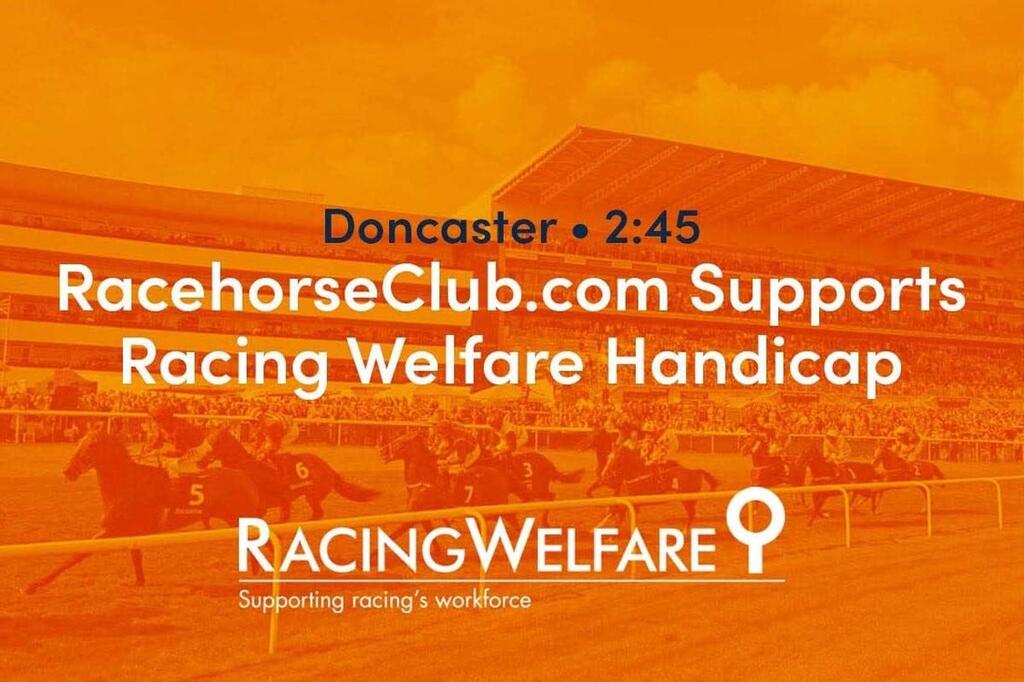 RacehorseClub.com Supports Racing Welfare Handicap
Doncaster Racecourse
Friday1st July 2022
2.45pm
RacehorseClub is delighted to team up with Racing Welfare with 7 runners going to post.
Any RacehorseClub member wishing to attend Doncaster on Friday can apply for a FREE County Stand badge by emailing Laurie: info@racehorseclub.com
There are a limited number of badges available so will be distributed on a first come first serve basis.
The sixth annual Racing Staff Week launched by Racing Welfare, celebrates the hard work and contribution of everyone working in horse racing and the thoroughbred breeding industry.
RacehorseClub appreciates how much hard work racing staff do day in day out looking after not only our own horses, but all racehorses across the UK.
Dawn Goodfellow, Racing Welfare Chief Executive said; "Our sport relies on the hard work and dedication of so many individuals across a myriad of roles, and it is for this reason that Racing Staff Week continues to be central to Racing Welfare's calendar. Thanks go to RacehorseClub.com for supporting a race at our charity raceday at Doncaster this year. We look forward to an exciting day celebrating all those working tirelessly to make racing happen."
Friday sees the annual running of the Betfair Clock Tower Cup which sees stable staff battle it out on the racecourse as they become jockeys for the day in a charity race.
Preparing to take on the challenge in the Betfair Clock Tower Cup is nineteen-year-old Rebecca Burley.
Rebecca, who works for North Yorkshire trainer Tim Easterby, explains why she chose to sign up for this year's race; "I'm so grateful to Racing Welfare for the opportunity to ride in the Betfair Clock Tower Cup, it is something I have always dreamed of doing. It's going to be such a special day, my Dad is coming over from Ireland especially to watch me ride. This is going to be an amazing experience for me and it's just wonderful to raise money for a charity that have helped me so much during my career in racing so far. Not only am I supported through living in one of their Racing Homes properties, I also have a great relationship with both my local Welfare Officers, Harriet and Sarah, who have been so helpful with various issues – we have lots of chats and I know they are always there for me."
What is Racing Welfare?
Racing Welfare is the only charity that supports all of racing's people - including stud, stable and racecourse staff, alongside those working in associated professions - from their recruitment right through into retirement. The charity provides a wide range of advice and guidance services, all of which are completely confidential and non-judgmental. Support is available for a wide range of life's challenges, including physical health, mental health, bereavement, careers advice, housing, money advice, illness, addiction, relationships and retirement. Racing Welfare's services are nationally accessible with offices in all of the main racing centres and roving Welfare Officers covering the whole of the country. The charity owns 164 units of accommodation across the UK, with a focus on providing housing for young people working in racing and those who have retired from the industry which are managed by its housing arm, Racing Homes.
Racing's Support Line, a multi-channel support platform, allows people to contact the charity online as well as through a 24hr telephone line.
Website:www.racingwelfare.co.uk
Racing's support line: 0800 6300 443
Donations:Make a donation!