RacehorseClub to announce outstanding new horse for 2022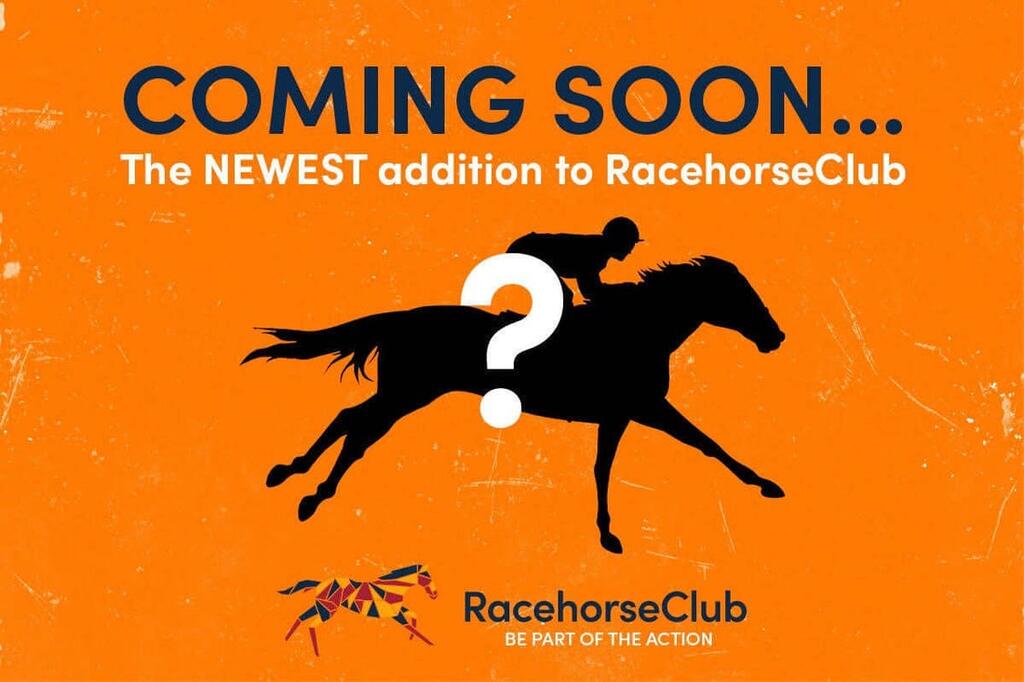 We are genuinely excited to announce the latest addition to the team. A horse that will be immediately recognisable as a contender for major honours. Probably the best example so far of how the unique RacehorseClub model can deliver horses of jaw-dropping quality to our Members at a price anyone can afford.
Creating belief in the UK's premier Racing Club
RacehorseClub has already delivered on its promise to give our Members the unfiltered thrill of ownership with an impossibly successful 2021. Members have enjoyed visits to the Parade Ring at some of our most famous courses and events. Create Belief gave us a Royal Ascot winner and Balko Des Flos took us to second place in the Grand National, not to mention The Lir Jet winning a Group 2 race in America. The new addition promises to continue that run of success as we look forward to 2022.
A stunning new racehorse to share
We can tell you that the new filly is one of Europe's best and that the announcement will turn heads throughout the industry. She is already entered into some mouth watering races for 2022 and will contribute to RacehorseClub's well-earned reputation for taking our Members into the heart of the action at the biggest courses on their most important race days. Along with trips to the yards of some of our top trainers and real time updates from the team on progress and plans for future races. In every aspect it is the real experience of being an owner.
At home in the home of British horseracing - Newmarket
As with all our horses, the new addition will be placed in the care of a leading trainer. The yard is in the home of British horseracing at Newmarket and will instantly become another 'must visit' for Members. That visit will be a red letter day in the diary with the opportunity to visit world class stables and be hosted by a brilliant trainer. It will be a chance to meet the new horse and get introduced to some of the other stable stars. These are fantastic days out that would normally fall into the 'money can't buy' bracket of experiences.
New Filly - Our trainers view
While we are not sharing his name immediately, we can offer a few words from our new trainer; "I'm absolutely delighted to be teaming up with RacehorseClub. The success they had in 2021 was quite simply remarkable and I'm sure RacehorseClub members will have many more great days ahead. All I can say at this stage is their new horse is a filly of a lifetime! Opportunities to be involved in a horse of this quality do not come around very often and I can't wait to welcome RacehorseClub members to my yard this summer".
A horse to get excited about
'Filly of a lifetime' is quite an accolade. Coming from one of the most exciting trainers in the industry it should fill Members with confidence that the Club continues to head in the right direction. We are set fair to carry on delivering unmatched access to top class horses at the industry's leading events. Our ambitions for the Club are being fulfilled in the most meaningful way.
Freddy's ready to welcome our new filly
Our highly regarded Club manager, Freddy Tylicki said; "The wait is nearly over for the new addition to RacehorseClub. This horse was rated one of the highest two-year-old fillies in Europe in 2021 having already performed on the world stage. RacehorseClub is focused on getting our members, old and new, involved in some of the best horses in the world competing at the biggest meetings. This filly will get us there!"
Potential for a one thousand guineas contender?
It might be too soon to start making predictions for our new filly but the ambition is definitely to see her run in the biggest events and compete at the sharp end. For Members and would-be Members this might represent the chance of a lifetime to get involved in a stellar horse. No doubt some will have been inspired by stories that came out of Cheltenham last week, with humble owners ending up in the Winners Enclosure. RacehorseClub can turn that pipe dream into a reality,
Stay tuned for more details later this week
As a Club, we are extremely proud to be able to offer her to our Members. We couldn't be happier with the new addition. More information will be released this week including the announcement of the horse's name and trainer as well as details on how to purchase a share.
In the meantime, follow RacehorseClub on Facebook, Instagram and Twitter to keep up to date with the latest RacehorseClub news!