Save the date: RacehorseClub Cheltenham Festival Preview Night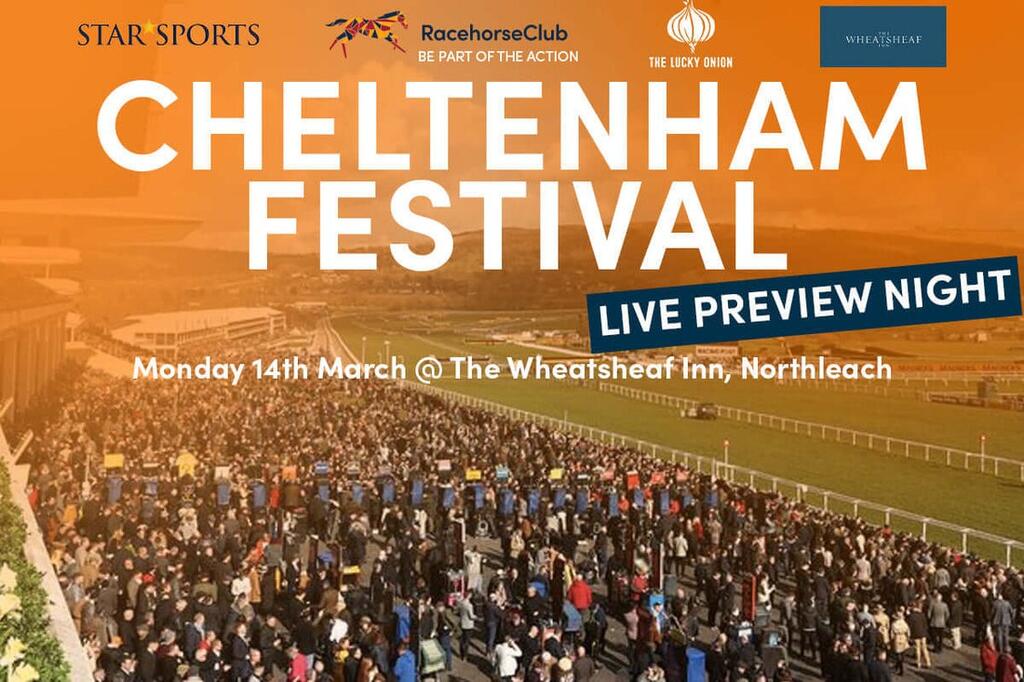 RacehorseClub is delighted to announce our Cheltenham Festival Preview Night will take place on Monday 14th March at 7.30pm. The event is to be held at the fabulous Wheatsheaf Inn, Northleach, situated just outside Cheltenham.
Some of the biggest names in racing have already confirmed their seat on the panel for what looks sure to be a fantastic evening in preparation for day one of the festival the following day.
RacehorseClub's Freddy Tylicki said; "RacehorseClub is delighted to be teaming up with The Lucky Onion having our inaugural Cheltenham Festival Preview Night in their superb Wheatsheaf Inn, Northleach, Cheltenham, GL54 3EZ.
The panel is looking brilliant with some of the biggest names taking part before they endure the biggest week of their year at the Cheltenham Festival.
It will be a great opportunity for RacehorseClub members to get together before Potters Corner embarks on the cross-country chase on the Wednesday."
Further details will be released towards the end of the month including the panel, entertainment, and ticket information.