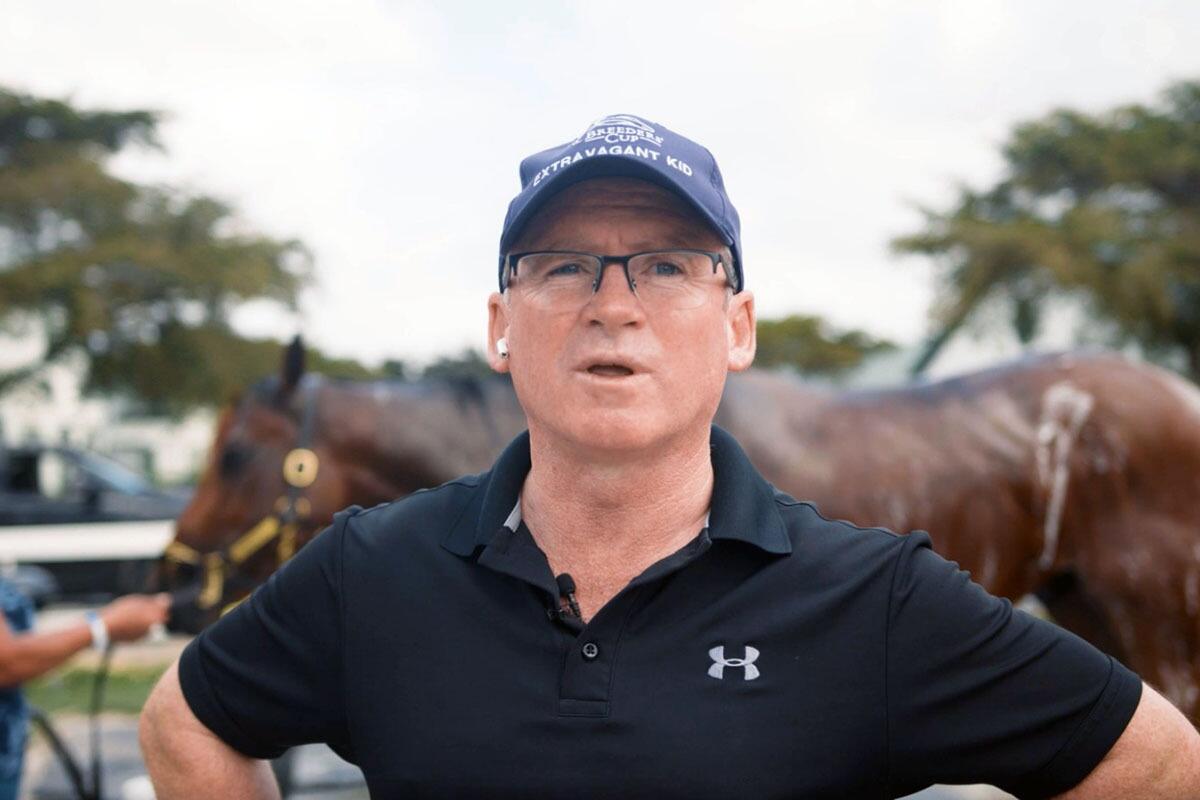 "RacehorseClub is a fabulous concept. It gets all kinds of people involved in horse racing at the highest level. Members enjoy the journey and learn more about racing than they could imagine. Many experienced being part of a Royal Ascot winner in 2021!"
Brendan Walsh
Profile
When you hear the words 'Walsh, from Ireland' you immediately think of Ruby, Ted and Katie, members of one of The Emerald Isle's best-known racing families.
Brendan Walsh has no connection to that clan but, given his rapidly-ascending career trajectory, the trainer based in Kentucky, America, may yet achieve similar fame. Born in Shanagarry, County Cork, in May 1973, he has no ancestral history in racing, but was still somehow besotted by horses from a very young age, badgering his late father, sheep and dairy farmer Patrick, to get him his first pony.
After educating himself at two of the nation's top equine nurseries – the Irish National Stud and Kildangan Stud – he spent time working in France, Dubai and Chicago before spells as assistant to two expatriate Group/Grade 1-winning Irish trainers, Mark Wallace in England and Eddie Kenneally in the US. He decided to begin training in 2011, reasoning that renting some boxes at the racetrack in Kentucky was the best place to start with half a dozen horses and a very small budget.
His breakthrough horse was Cary Street, bought out of a claiming race for just $10,000 but transformed into an animal capable of winning at the Breeders Cup meeting at Santa Anita just two years later in 2014.
Brendan's knowledge of the set-up in Dubai helped him pull off another notable coup in early 2019 when the outsider Plus Que Parfait travelled to Meydan to plunder the £1.18 million first prize on offer in the UAE Derby. The attention that result achieved prompted Godolphin to send him some two-year-olds, the first batch including the dual Grade 1 winner, Maxfield.
The second standard-bearer from the Walsh barn is the veteran sprinter Extravagant Kid, another bargain bucket claiming race purchase who in 2021 not only landed the Group 1 $1 million Al Quoz Sprint but then ventured on to Royal Ascot where he finished third in the King's Stand Stakes.